About Us
Data management in the international protection procedure in Ireland
This study maps how data are collected during the international protection procedure in Ireland.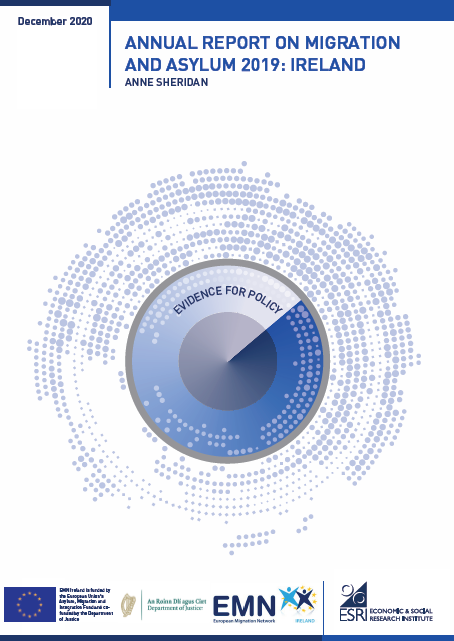 Annual Report on Migration and Asylum 2019: Ireland
The Annual Report on Migration and Asylum 2019: Ireland provides an overview of trends, policy developments and significant debates in the area of migration and international protection during 2019 in Ireland.
Pathways to citizenship through naturalisation in Ireland
Ireland has more favourable conditions for acquiring citizenship by naturalisation than many EU MS but processing challenges exist.
Latest News

Resources & Events
SAVE THE DATE
EMN Ireland/ESRI webinar- Immigration detention and alternatives: Ireland and the EU 
Date: Wednesday 24 November 2021, 14:00-15:30
This EMN Ireland/ESRI webinar will provide an overview of the legal framework and use of immigration detention and alternatives to detention in Ireland. It will situate this overview in a broader EU context.
A full agenda will become available soon. 
EMN Glossary Term
Trafficking in Human Beings: The recruitment, transportation, transfer, harbouring or reception of persons, including the exchange or transfer of control over those persons, by means of the threat or use of force or other forms of coercion, of abduction, of fraud, of deception, of the abuse of power or of a position of vulnerability or of the giving or receiving of payments or benefits to achieve the consent of a person having control over another person, for the purpose of exploitation.
Source(s)
View the online EMN Glossary which includes over 500 migration-related terms in Member State (+Norway) languages.
For more information about the EMN Glossary, view the one-pager here